ZION – 4U Unraid Storage Server
I am excited to reveal my latest 2020 custom server build – ZION. See my previous planning post for Zion here.
Built from the ground up to be a custom 15+ drive bay rack-mountable storage server and virtual machine host. Using AMD Ryzen Zen+ architecture and X370 chipset. Zion was designed to be powerful enough to run KVM virtual machines and Docker containers.
Zion runs Unraid Pro with SSD caching and dual parity. It has capacity for 25 drives total: 24 HDDs (16 HBA + 8 On-board Mobo) and 1 x M.2 SSD/NVMe slot.
Named after Zion from the The Matrix movies.
Zion is the last human city on the planet Earth after a cataclysmic nuclear war between mankind and sentient machines, which resulted in artificial lifeforms dominating the world.

https://matrix.fandom.com/wiki/Zion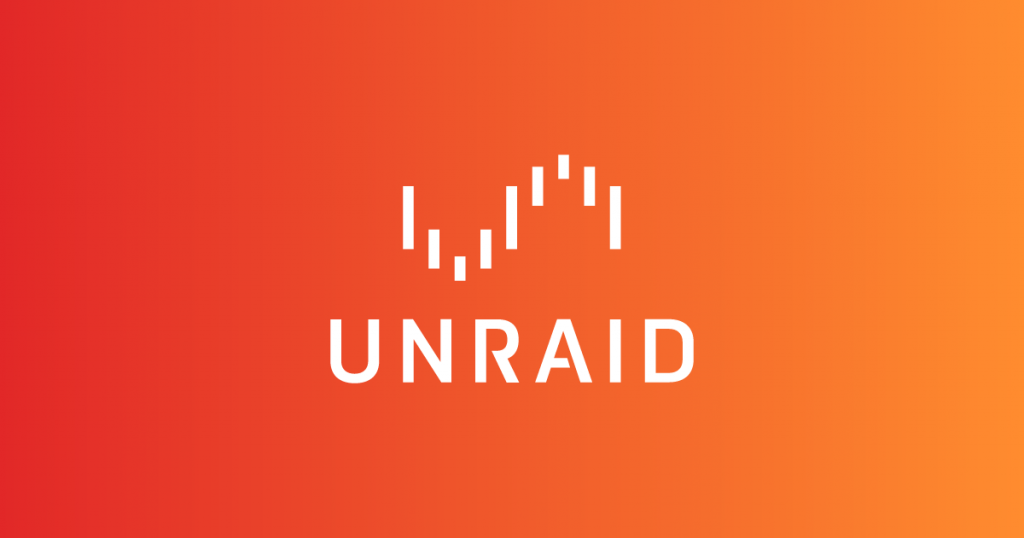 I added a Icy Dock MB326SP-B which is a 6-bay 2.5″ SSD drive cage. I creatively mounted this inside the case so that the it would be more organized. This is strictly for the SSD caching drives. It's a snug fit, almost like it was meant to be.
Hardware Specs
Hardware Costs: $1,936.22 CDN (not including; taxes, hard drives, shipping, etc)
Build Notes
The Rosewill RSV-L4500 server chassis has really surprised me in terms of build quality. The internal crossbar functions as a handle and is handy for cable management, but also it's removable and adjustable if you prefer to not use it. The triple 120mm fan tray is also removable for servicing or if you chose not to use it either.
I gutted the Rosewill chassis' included features; drive cages and fans. Their version of the drive bays was not ideal. It requires the use of flimsy plastic clips. The fans they included (3x120mm and 2x80mm) were also garbage. I tossed them right away – despite the nice gesture to include them on Rosewill's part. I also removed the "front door" from the server chassis. Let's be honest, it was blocking the blinky lights. Not to mention it was just getting in the way and made the server look less ascetically pleasing.
Using the KingWin 5-bay drive cages (essentially the same as the iStarUSA re-branded versions) are completely tool-less, serviceable from the front without having to open the chassis, full hot-swap, and have activity lights. I must say it makes the server chassis look pretty cool when it's fully populated and lit up.
Once the HBA's arrived I was able to seamlessly swap the drives and Unraid OS USB stick over to the new hardware without any issues or data loss. I am very happy I went with the SAS3 12Gbps HBA's because I was hitting up to 1.3GB/sec (10.40 Gbps) read/writes during testing and parity-rebuilds! If I had used SAS2 I would have been getting less than 6Gbps – ouch! Make sure you do not make that mistake.
It's also of note that this server is 10-Gigabit networking ready. While I do not currently have a 10Gig network card in the server, it can be added without issue when I decide to pull the trigger on 10Gig.
Overall I think I exceeded all of my build goals but I did go over my budget. That said this server will last me many years and be completely scalable into the future as needed. I can easily add more RAM, drives, etc to scale-up the server when needed. Having a larger drive pool with Unraid allowed me to consolidate my older storage servers into this one.
Picture Gallery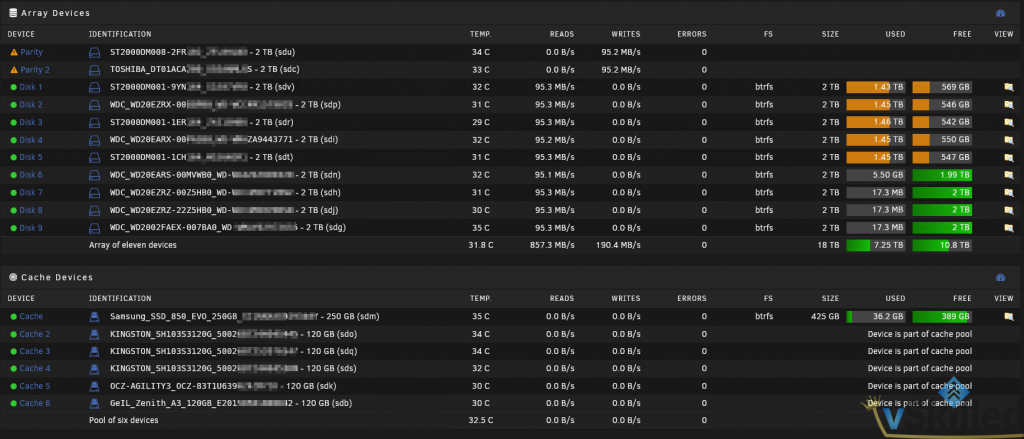 Still to-do…
Zion is now up and running and has essentially replaced my old NAS2 and NAS4 6-bay storage servers. However Zion will not fit on my current rack. So I will have to do a full lab swap over to a new 5-tier wire shelf, from the current 4-tier wire shelf. That is a monstrous amount of work and will require a shutdown of most of the equipment. So that will have to be done on a free weekend when my spouse is not home.
Closing Notes
Thank you for reading. I hope that you found this post helpful. Feel free to drop a comment below if you have any questions or suggestions.