WHSuite – Alpha/Beta Group
Today the WHSuite development team announced that the Alpha/Beta groups is now in full swing. They are releasing Alpha v1 to all testers next week and the focus for the first Alpha build will be bug fixes and stability.  The testing will go out to a select few for "alpha" phase testing. I have been accepted into the official tester team for WHSuite and will provide more details and reviews as things progress.
Approximately 25 people have been selected for the Alpha testing, and as they move to beta releases they anticipate they will accept at least another 50 more testers. The people who actively contribute will also receive an owned license with 12 months of support. Woot!
I personally have used WHMCS and ClientExec extensively, including beta testing for both products. All platforms have their strengths and weaknesses, but having WHSuite join the market is good news. When it comes to web hosting billing platforms there are only a handful of worthy names; WHMCS, ClientExec, Blesta, and HostBill. I am excited to see what this team is able to come up with. If they play their cards right I can see many web hosts choosing to make the switch – if the circumstances are right for their business requirements.
For those interested in being part of the alpha/beta test, you can register your interest via this form.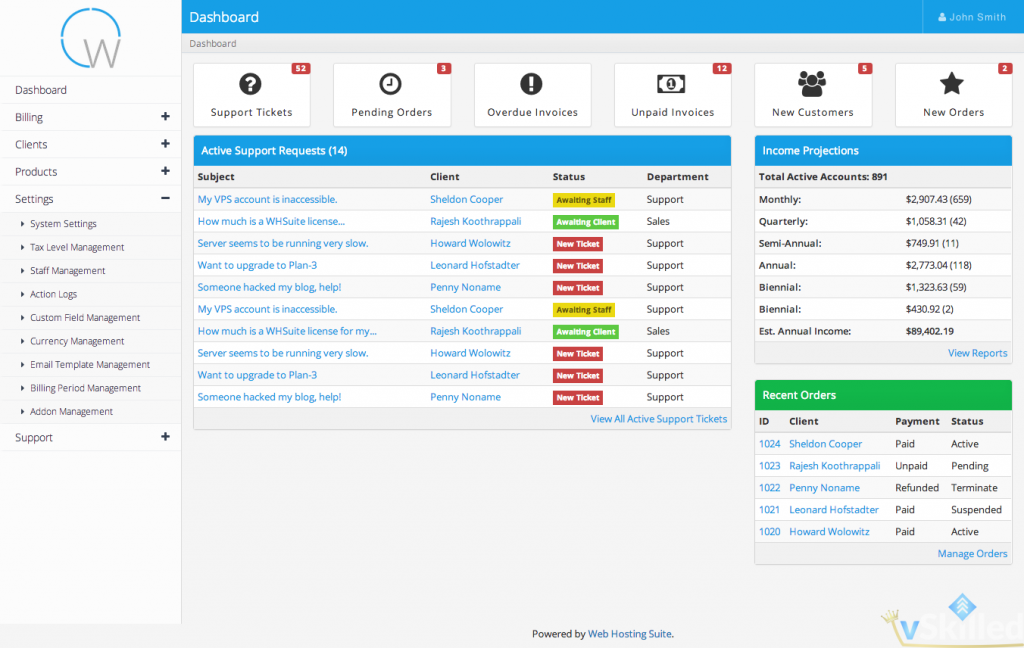 Are you a web host? What billing platform do you use and why? Let me know in the comments section below!