Dashlane – Password Manager Review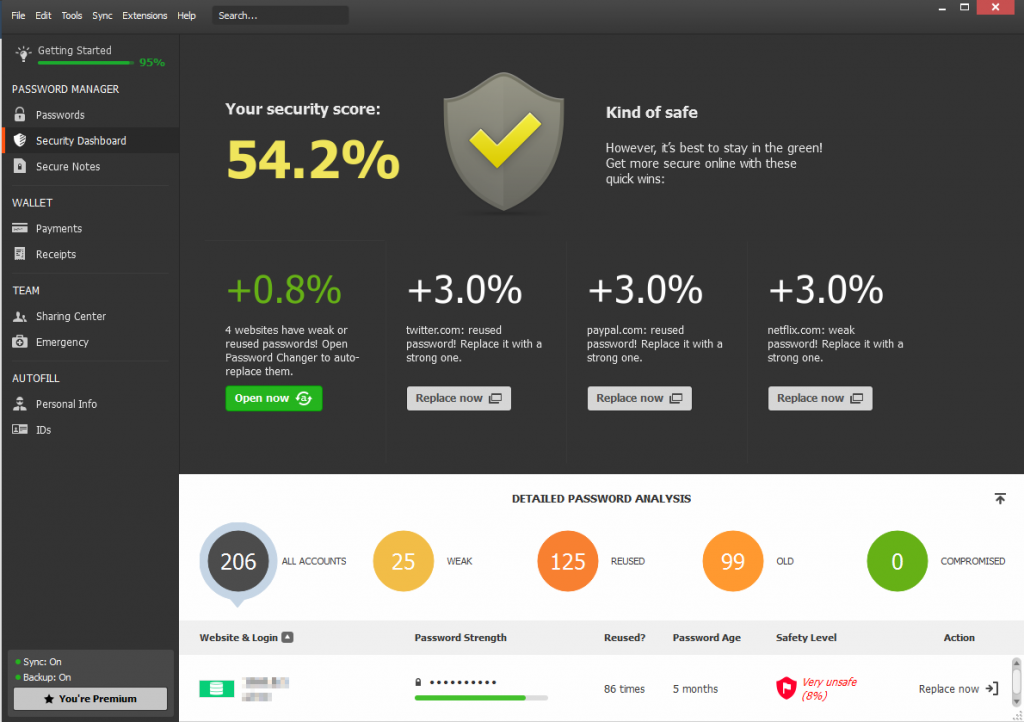 First off, I am a technical user. Nothing gripes me more than a piece of software that is too dumb'ed down for the sake of "ease of use" that it lacks basic functionality. I have tried many password managers in the past but just have not been impressed by their reliability, security, features, etc. This is no longer the case since I discovered Dashlane. It's both user friendly enough to be easy for anyone to use but also has the technical options and features that makes it usable day to day by a technical user or a systems administrator.
The best way to stay secure on the web today is to have a unique secure password for each individual website or service that you use. That way when one of your credentials are compromised the fallout is limited to that login and not everywhere you use that same password. The problem is how is someone supposed to remember a unique and secure password for each website they visit? You don't. You use a password manager. It will generate a unique password for you, store it securely and automatically login to the website when you visit it. This both saves time from having to remember the password and have to fill in the login form. Maybe the time saving is trivial at best, but after say 500 times that adds up to lots of filling in login forms! Again the main point here is for security.